Order Issues
If you are having a problem with an order. You will be able to refund the order yourself or you can choose to report the order as a problem and it will be investigated through Order History tab and this will raise a support request.
Reporting an Issue
If there is an issue with your order. You can use an integrated reporting system within SpotLight by going to the order that you are having an issue with and using Report Problem tab. This will automatically alert the Support team via email. There are many different types of problems that you can report, for example:
Asset rendered incorrectly, e.g. image background is missing, model or environment issues etc...
The order has failed
To access Order History, select the profile icon on the top right of the screen, this will show the profile menu.

After going into the Order History, you will be able to see all the orders you have sent through to be rendered.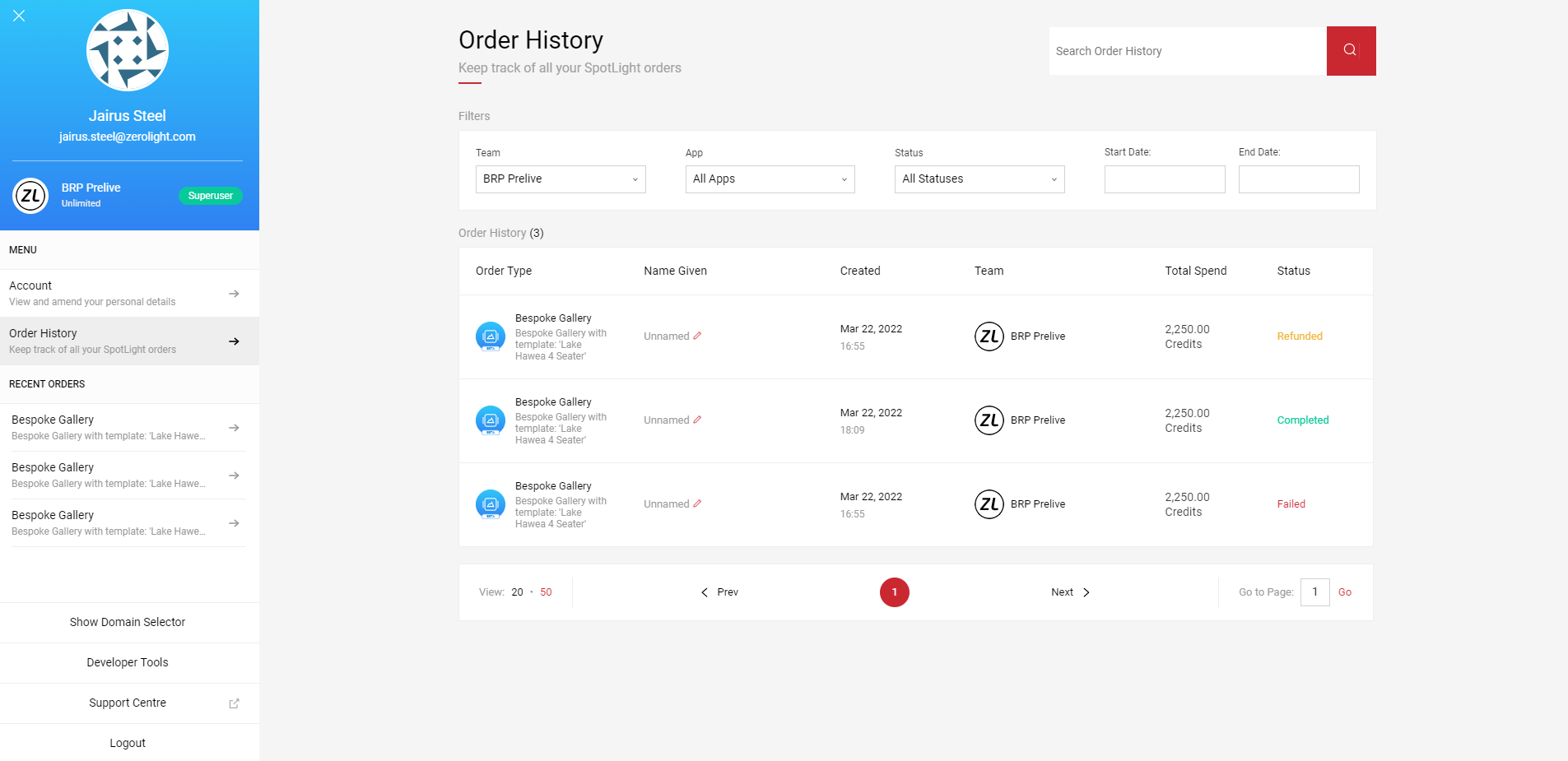 From this you will be able to see the order that you want to report as a problem. You need to select the order, you will have an option to either refund the order or report the order as problem using Report Problem tab as shown below.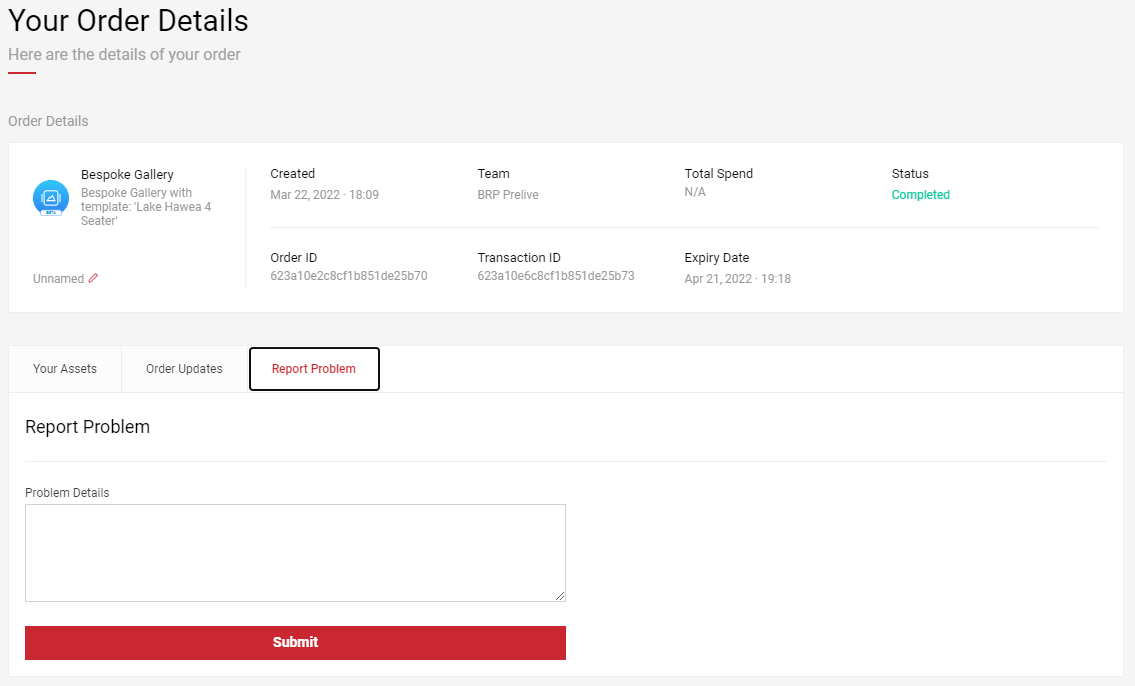 On this tab, you will need to mention the issue with the order and use Submit button to send the details and raise it with the Support team.
Order Failed
If your order has failed, it will tell you the reason for the failure in the Order Details page. From here, you will be able to Retry the order to see if it will process again. If after retrying and the order still fails, please use the tab Report Problem. Then this will send an email to Support team to investigate the issue.
Alternatively, you can select Refund to abandon this order and try to send a new order instead and see if that will process or not. Please do note that once refunded, you will not be able to Retry your order again.
Updated